About the author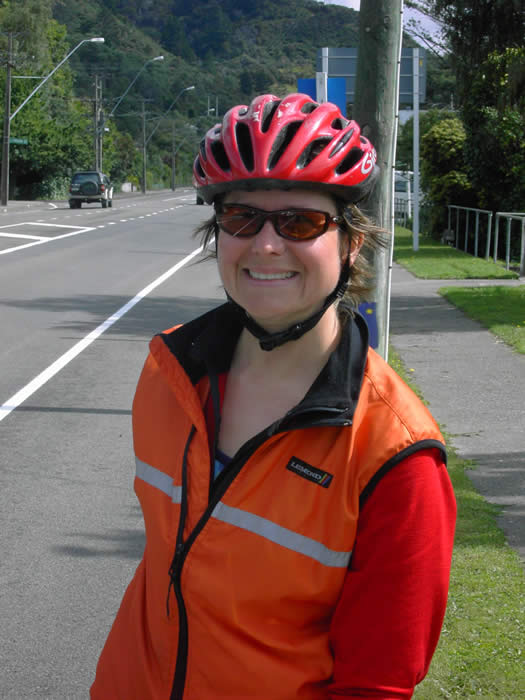 I was born and raised in Wisconsin where I learned to ride a bike (a little late) while in the third grade. My cousin taught me to ride on his bike and I still have the scar on my left knee as a reminder!
I graduated from the University of Wisconsin - Milwaukee in 1992 with a degree in English. A year later, in June of 1993, I came to Alaska to visit my sister and in 1994 moved here. I took nearly a month to drive out west and into Canada where I got on the ferry for Alaska.
A year after moving to Anchorage, I met Jon who introduced me to mountain biking - I swear I was a hiker just minding my own business until he came along! We rode together as I learned, but I also enjoyed exploring the trails on my own. Jon and I got married in 1998 and continue to enjoy riding together. Especially memorable was our month-long bike tour in New Zealand. It was a first tour for both of us and we hope to do more.
I have worked in a local bike shop since 1998, and in 2000 helped start the local chapter of WOMBATS - the Women's Mountain Bike & Tea Society - an international cycling club. In 2008, that chapter dissolved and was reinvented as the Alaska Dirt Divas, a group I with which I continue to bike. Through my work and volunteer experiences, I decided to write a trail guide to help people find their way around our local trails.
When I'm not biking or writing, I enjoy hiking, reading, knitting, skiing, playing the mandolin and eating. I like to explore new places and ideas and am searching for a way we could spend all our time traveling!
Photo: Feb. '04 Picton, NZ, by Jon Kunesh